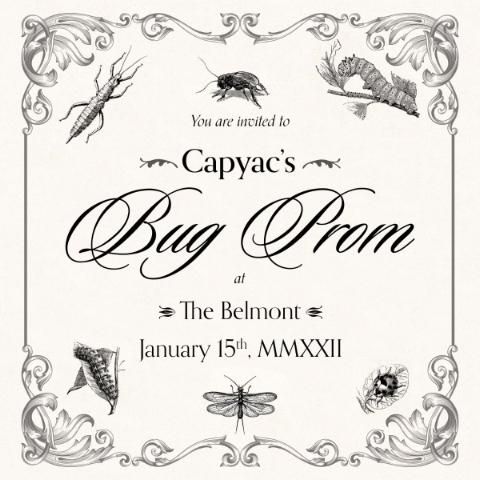 BUG PROM
January 15, 2022
ONE NIGHT ONLY!
CRAWL YOUR WAY INTO THE SEXIEST WINTER GALA OF THE YEAR.
BUG PROM is a bug-themed, prom dance party presented by CAPYAC
This IS an insect winter formal, and you are expected to adhere to our very strict dress code: formal and/or insect attire. Preferably both. Suits, gowns, tuxedos, robes, pincers, compound eyes, antennae, wings, claws, stingers. You get the idea.