Live Music and Social Events
UPCOMING EVENTS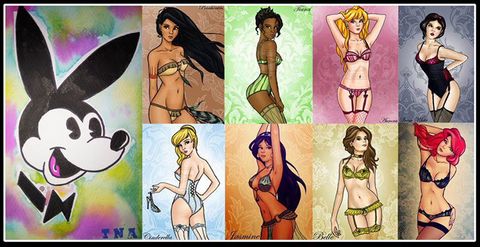 Dirty Disney an Aerial Burlesque Extravaganza
March 25, 2023
Back by popular demand, DIRTY DISNEY is a celebration of all of your favorite Disney films, and making them DIRTY!
That's right, we are going to do it again with ALL NEW ACTS featuring fun puns and satire! In this sexy and hilarious pole, aerial and burlesque show, nothing Disney/Pixar/Marvel is off limits!
See your favorite characters stripping down to their pasties and panties for some naughty fun! This amazing evening of live entertainment will feature Texas' most athletic pole dancers, aerialists, and live performance artists!
From Cruella to Jafar! From Maleficent to Megara, Aurora, Ariel, Jasmine, Nala, Belle, and more! Villains! Heroes! Royalty! You never know who will show up to show off on the Dirty Disney stage…
The last 10 DIRTY DISNEY's have Sold Out and a great time was had by all!
The show's ten acts, with one intermission, will feature sexy-flexy pole dancing, stunning aerialists, amazing contortion, hot burlesque acts and more!
Hosted by S and S Productions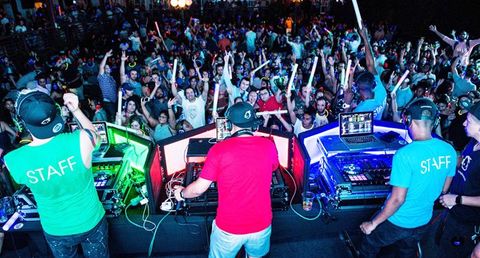 Silent Disco Powered By Quiet Events
March 31, 2023
Tune into three live DJs spinning 3 different genres of music on stage all night and never leave the dance floor.
Your 3 Live DJs are spinning all night:
DJ 1 (Green): Top 40 Dance Hits
DJ 2 (Red): 80's, 90's & 2K Throwback
DJ 3 (Blue): Hip Hop, R&B
Your experience includes:
• A pair of Quiet Events headphones
• Glow in the dark gear
• 3 DJs battling for your attention
Special Notes:
• 21+ to party
• Limited tickets available at the door
• Dress code: Relaxed; jeans and sneakers are fine!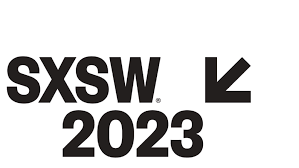 SXSW 2023
March 10, 2023 - March 19, 2023
Look out for some cool events coming soon!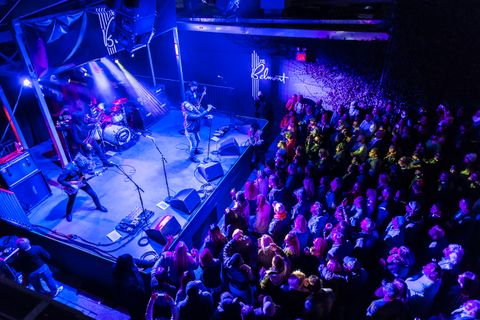 Host your own Show
Missing Concerts and Live music? Why not host your own private show!
With our concert ready stage and wonderful outdoor space, you can do just that!
We have a great roster of local artist that would love to play for you and a group of your closest friends up to 500 people. We have an amazing indoor and outdoor space with tables and chairs for all to enjoy a show at a safe distance. Foodservice can be coordinated with some awesome local vendors for your guests to purchase or you can host a set menu for the whole party. Dinner and a show safe and socially distanced!
Please use the book event button on the top right to submit an inquiry.