Live Music and Social Events
UPCOMING EVENTS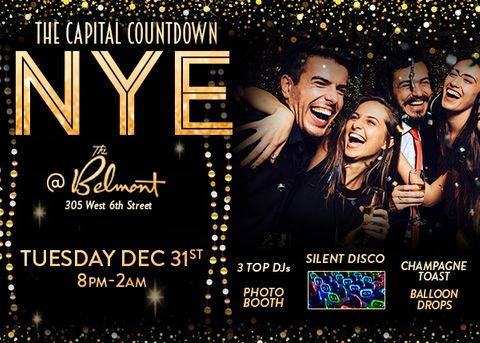 NYE Party 2022
December 31, 2021
The Belmont will play host to yet another Epic New Year's Eve Event.
The Capital Countdown will be a magical night full of excitement and dancing. There will be a live DJ spinning all night filling the club with the best music to dance to. The Night will also include 3 dynamic DJ's spinning all night. Quiet Events is bringing the best DJ's in Austin and will be gracing the Belmont stage for a night of non-stop dancing to keep you moving all night. The DJ's will be broadcast in the newest way with your own personal set of headphones! You get to control your party by choosing which DJ to listen to! Choose from edm/Top 40 on the green channel, Hip Hop on the blue channel, or the Best sing-a-longs on the red channel. We will also have music playing throughout the venue so feel free to take off the headsets and dance and visit the old fashion way!
Enjoy 3 full-service bars, spiked hot drinks, and a complimentary champagne toast at midnight. There's a great Indoor space and a tented and heated outdoor courtyard and rooftop VIP deck, so no worries about the weather. We will be offering an all-inclusive VIP package with Lite Bites, sponsored cocktails including beer, wine, and cocktails, midnight champagne toast, balloon drop, party favors, and private areas just for your pleasure.
The night will be filled with dancing and excitement all night long. We will have several performers and novelty dancers throughout the evening, A face painter, and lots of party favors. We will have 2 balloon drops one on each floor with over 2000 balloons descending at midnight ringing in 2022 with a picturesque bang. Commemorate the evening with a free photo booth all night. Join in with your loved ones and newfound friends for the countdown to 2022 with a complimentary glass of bubbly!
We will offer reserved tables on a first come first serve basis call for details or to reserve your table in advance. Reserved Tables and Party Rooms are available. Please see the ticketing site for details or call us at 512.476.2100 ext 3!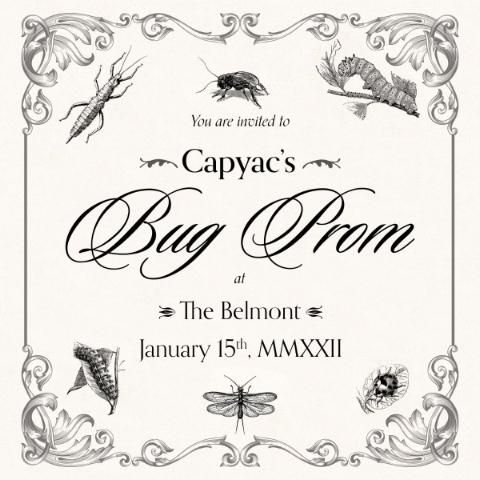 BUG PROM
January 15, 2022
ONE NIGHT ONLY!
CRAWL YOUR WAY INTO THE SEXIEST WINTER GALA OF THE YEAR.
BUG PROM is a bug-themed, prom dance party presented by CAPYAC
This IS an insect winter formal, and you are expected to adhere to our very strict dress code: formal and/or insect attire. Preferably both. Suits, gowns, tuxedos, robes, pincers, compound eyes, antennae, wings, claws, stingers. You get the idea.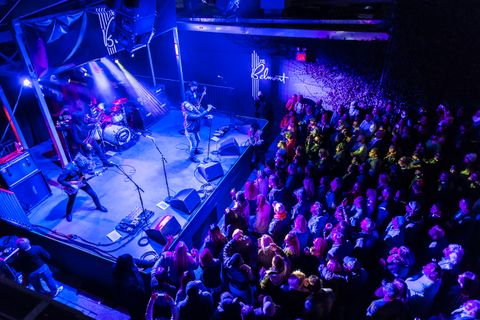 Host your own Show
Missing Concerts and Live music? Why not host your own private show!
With our concert ready stage and wonderful outdoor space, you can do just that!
We have a great roster of local artist that would love to play for you and a group of your closest friends up to 500 people. We have an amazing indoor and outdoor space with tables and chairs for all to enjoy a show at a safe distance. Foodservice can be coordinated with some awesome local vendors for your guests to purchase or you can host a set menu for the whole party. Dinner and a show safe and socially distanced!
Please use the book event button on the top right to submit an inquiry.